Chutzpah Deli
---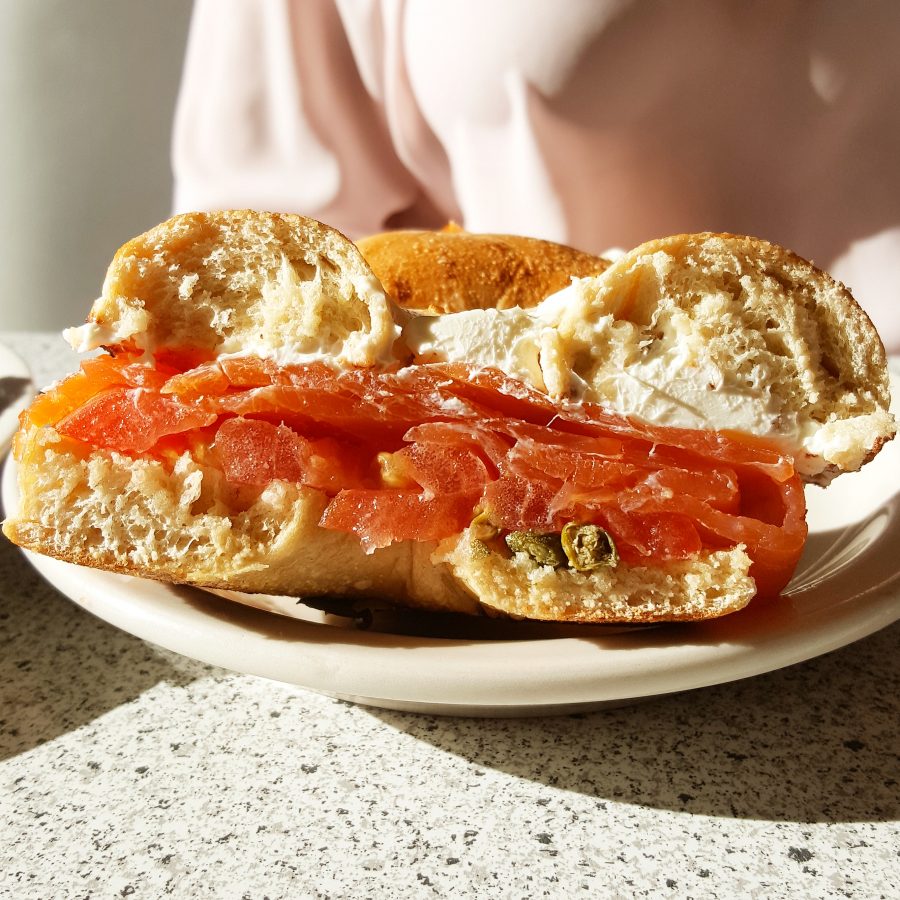 Overview:
There are several good Deli's south of New York and New Jersey to speak of, like Weiss Deli a little hole in the wall on W. Lombard st. better know as Corned Beef Row in Baltimore, but the numbers are dwindling. Today I'm at another place I frequent 15 miles outside of Washington DC. in Fairfax Virginia at Chutzpah Deli having their Rueben sandwich.  Again not New York, but still a very good hefty sandwich with also many other items to choose from on their entertaining menu!
This was actually breakfast for dinner last night! Bagel, Lox, Capers, Red Onions and sliced Tomatoes.The other was, Scrambled eggs light (for me meaning no brown) a side of salami, sourdough toast and a flavorful hot cup of coffee for both of us. Great start to a day!
This place is a Jewish Delicatessen, but it's more of a Diner considering they also serve bacon, ham, Italian food and other non Jewish items.
Tip: Try there Matzo ball soup and they're 40 oz Sandwiches.
Information:
Address:
12214 Fairfax Town Ctr, Fairfax, VA 22033