Raouche Cafe
---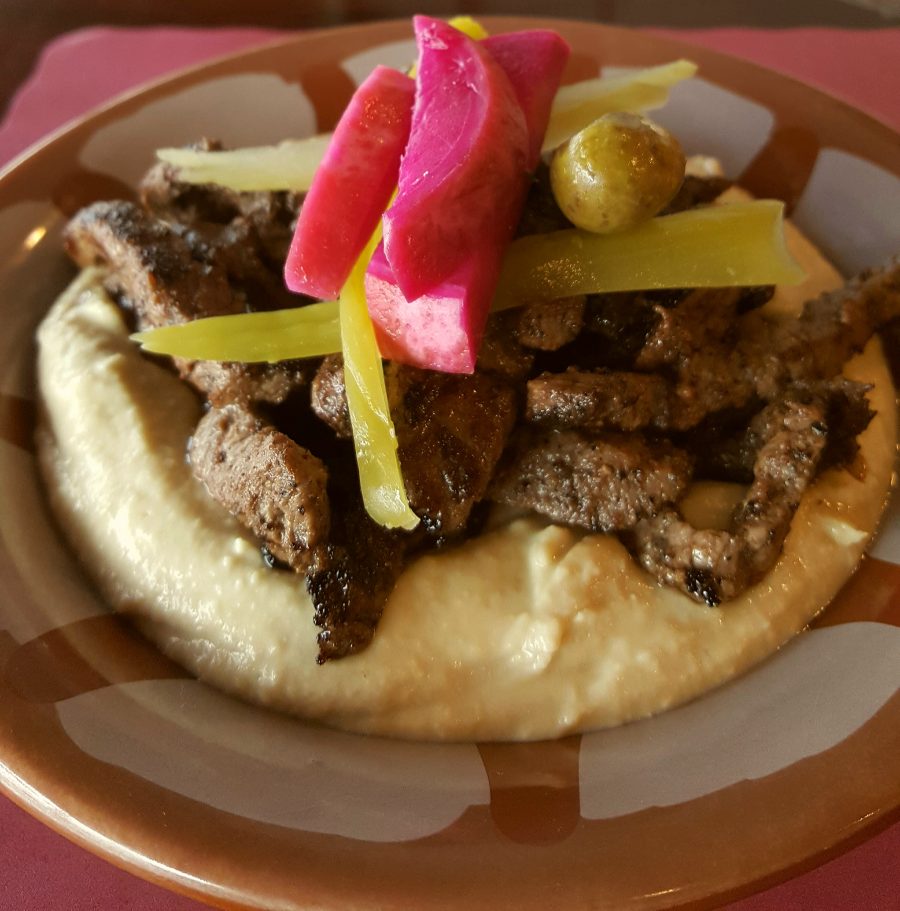 Overview:
Here's your place for Breakfast, lunch and dinner. Great Hummus with Shawarma, Pickled Vegetables Lentil soup and Basmati Rice. All for just $ sign and they'll get you in and out so you can get back to the office.
Casual dining with many selections to choose from.
They just acquired the space next door, so you can now enjoy family get togethers and office functions in comfort.